January 4, 2020 | 0 COMMENTS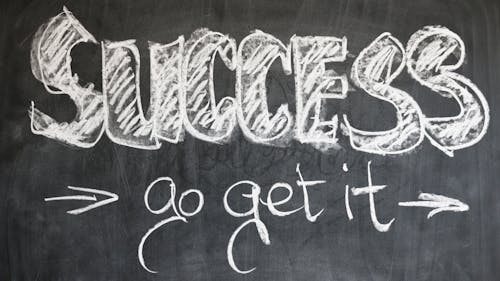 I can't believe it's 2020. That doesn't even sound like a real year to me yet! In between catching up with friends and family, eating, sleeping and relaxing, I've started to think about what I'd like to achieve in my classroom next this year. This was prompted by two things-this podcast, which is all about what was learnt during the year, what you don't want and what you do want and this website, The Autism Helper, which gives such ridiculously practical advice and for me, breaks things like data collection right down into achievable steps.
This year, I want:
Relevant, valuable PD that respects me as a professional
Strong working relationships with families that help their child physically, socially and academically. (I've got 6 brand new Receptions coming into my class and I want everyone to feel safe and supported).
To plan more change within work systems.
To mentor others who are open to feedback and growth.
My goal, as it was suggested I create by the same podcast, is:
By the end of Term 1, I will have created individualised work systems for each student in my class, using tasks that they are able to complete to their level of independence, updating these tasks frequently once mastery has been achieved and regularly introducing new tasks.
Actions:
Myself/SSO to assess each student's: reading ability, ability to match colours, numbers and/or shapes, ability to move from one area of the environment to another with little or no adult support
Create work systems using materials/resources that students can complete independently (put-in tasks, hard books to practice flipping through, puzzles, matching tasks to start with)
Source or create assessments for learner behaviour during Independent work and "task-tracking" system.
(All of the above is very specific to the TEACCH method of instruction, which you can read more about here: https://teacch.com/)
---
Something that I could improve on is making the thoughts running around in my head and the data I've collected more accessible to the other adults in my room. Last year I had folders of student work and assessments printed out, placed in separate folders, half of which were out and half of which were shoved into a filing cabinet. Not useful. Several websites have suggested creating an individual data folder for each student in the class, which I can see working really well.
Individual Data Folders:
One Plan
Communication Matrix Assessment
TEACCH assessments (Individualising the Schedule, Individualising the Work System)
Health Care Plans
Progress towards goals that includes mastery criteria (how many correct for how many days until the student can move on)
Cooking checklists
Gym checklists (include goal on top)
Sensory Room checklist
Developmental Writing Scale assessment.
ABLES Assessments
The potential of this excites me. Everyone on the same page, no guesswork about which student is doing which task and why. I'll know exactly which resources I need to create or source during my NIT and where to go next with each learner. Progress towards goals that includes mastery criteria (how many correct for how many days until the student can move on). This is the main one I need to get right, so that I can then teach the staff working with me how to use it.
Physical Set-Up
I have several students with high needs, with one that is learning to walk and tends to pull themselves up by the furniture. That means looking closely at what furniture I have and basically doing an informal risk assessment. I also don't want to have toys in multiple trays. I had a student who would throw everything out, including said trays, so I want to try having less available. Not sure if I want to look into alternative storage options, or to just keep everything in the storeroom when not in use.
Organise more storage for staff belongings and label it.
Visual Set-Up
Working in a specialised setting, I tend to keep my displays very minimal to avoid sensory overload. There's a few I have/like to have though:
Birthday display. (I have a shocking memory, so this would be helpful).
Door sign-class name, my name, SSO names, student names
Acknowledgement of country sign
Locker/tray labels
Who's at school/Who's at home
Schedules
I really want to work on individualising these this year. We did some brief training during a staff meeting and were asked to focus on one student. The student I chose has mobility issues-why was I asking her to stand up to check her schedule then? Wouldn't it be better to bring the schedule to her? Or maybe not, maybe that built-in request to stand and walk is useful.
Another suggestion from The Autism Helper: if a student has an AAC device, include a photo of it on their schedules to remind them (or in my case, the adult with them), to take it out of their bag during unpacking.
Things that went well that I'll take into 2020:
SeeSaw. While I didn't use this as much as I have in previous years, it was still useful when I did. Set up, including additional letter.
Creating a timetable that included all staff expectations. This idea was actually from my previous student teacher and current mentee, Giulia 🙂
Including copy of health care plans and SSO role statement in my TRT book.
Reflecting regularly on my practice
Using the Australian Professional Standards for Teachers when providing feedback to student teachers.
Work on the Communication Group and modelling AAC
Realising that I'm the leader in my classroom team